Python Jumpstart by Building 10 Apps Transcripts
Chapter: App 5: Real-time weather client
Lecture: Building the beginnings of the weather app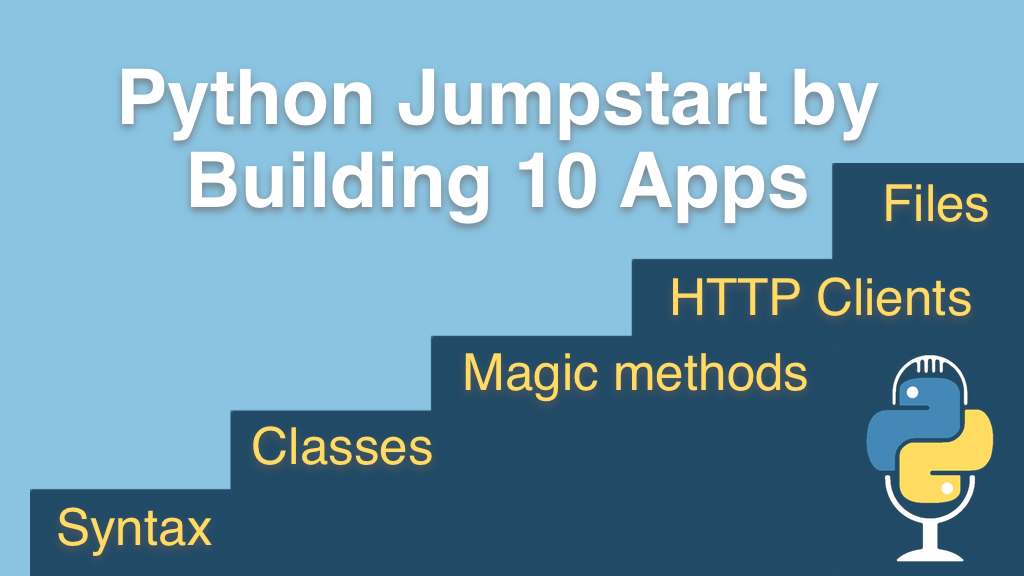 0:00
Before we talk about pip and packages
0:02
and the Python package index and all of those things
0:05
let's just sketch out our app as far as we can take it
0:08
and then we'll bring in the packages.
0:10
So we are going to get started as always by writing a program.py file
0:14
and let's also start this time by defining a main method
0:18
that's going to be sort of the top level method to be called here
0:21
remember, this is not a Python convention, this is just Michael convention,
0:25
so we are going to have to do things like
0:26
I'll just sketch out in comments like print the header
0:29
and then the next thing we have to do maybe is get HTML from web
0:35
so I want to download the HTML,
0:38
then we are going to have to parse, the HTML,
0:41
we have to display the forecast.
0:43
And at some point I suppose we are also going to need
0:46
to actually get the locations, we'll say get zip code from user.
0:52
Ok, so these are the kind of the steps
0:53
and you can see there is little warning
0:55
that's because there is actually nothing happening in this method
0:58
let's just do a print hello from main really quick
1:01
now recall, if I run this there is no run configuration
1:05
so I'll make one by right clicking and say run program- nothing happens,
1:09
our little print statement doesn't show up
1:11
and that's because we have to call main()
1:13
and we saw that this really is not the right way to do it
1:16
if somebody wants to reuse this module, this script,
1:20
if they import it this is always going to run our app,
1:23
so we saw that there was that convention we say, if__name__='__main__'
1:31
then we would run our main() method,
1:34
this is so common, that PyCharm has what is called live templates.
1:39
So I can come over here and you can see that there is main(),
1:42
this is the method I wrote
1:43
but then there is this main which has actually got some code here
1:47
and if I just hit tab it actually auto expands out of here.
1:51
So this is one of the live templates,
1:53
I'll pull those up really quick,
1:55
you can see there is actually a ton of live templates here,
1:58
that you can use, here is the one that we are running
2:00
but for all sorts of various not as Python
2:02
but SQL and Django and so on,
2:04
so let's go ahead and use our main() bit here,
2:07
and in that case we are going to call main().
2:09
So now our job... let's verify runs, still is,
2:12
now our job is to actually start writing these methods and drop this bit.
2:15
So we are going to print the header so we'll just say
2:18
call a method print_the_header(), or print header however you want to call it,
2:22
and let's put this down below, like so
2:28
and remember, all of our headers looked something like this,
2:35
and here it says weather app centered, usually, and the final new line.
2:41
So perfect, that is solved.
2:43
The next thing we want to do is get the zip code from the user,
2:46
so we can say zip, it's not exactly what we want to say
2:50
but let me just start this way for a moment,
2:52
input will say what zip code do you want the weather for,
2:59
and let's give him a little hint, and say like 97201 as an example.
3:04
Now, notice there is a small warning here,
3:06
we have a little problem with zip,
3:09
there is actually two warnings, one is that we are not using it,
3:12
but the more important warning,
3:14
the not using the part is going to go away,
3:15
is that this shadows the built in name called zip,
3:18
zip is a built in function that does kind of map produce like stuff,
3:23
and this is overwriting, basically hiding the zip function for the rest of this method
3:29
so let's change this, I just want you to be aware
3:32
that those types of things can happen,
3:33
so let's change this to code now there is still a warning
3:35
but it's just that we haven't used it yet, so that's not a big deal.
3:38
The last part is to get the HTML from the web
3:41
and we need to go talk about
3:43
where on the web we are going to get this
3:45
but let's just do a print out of the code really quick
3:48
just to make sure everything is hanging together.
3:50
So what is your zip code, it's 01010 five digits perfect,
3:54
everything is working fine, except for we now need to go get some HTML off the web.