Black Friday Bundle (2018)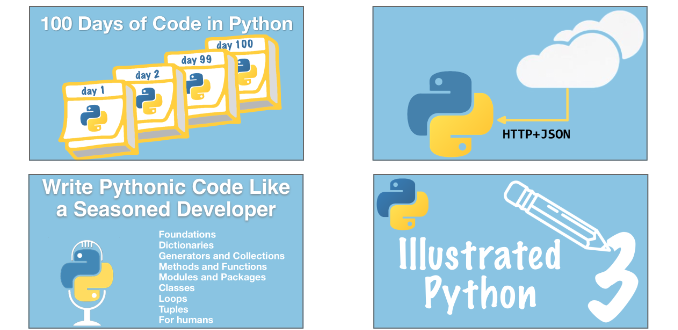 This item is no longer for sale.
Get a limited-time special bundling a set of Talk Python courses not available anywhere else. This bundle brings a unique combination of 30 hours of video content and many more of hands-on exercises. Learn what makes Python special and how to write code the "right way" with our Pythonic code course. See what Python 3 added with our Illustrated Python course. Work with services in Python with Consuming Services in Python. Round out your study with a full #100DaysOfCode in Python. Get the bundle and save 55% off the list price.
Courses in this bundle ( $196 value )