It's time for our annual Black Friday sale. And have we have something special for you: Every course in our library.
Lifetime access to all 39 courses in the library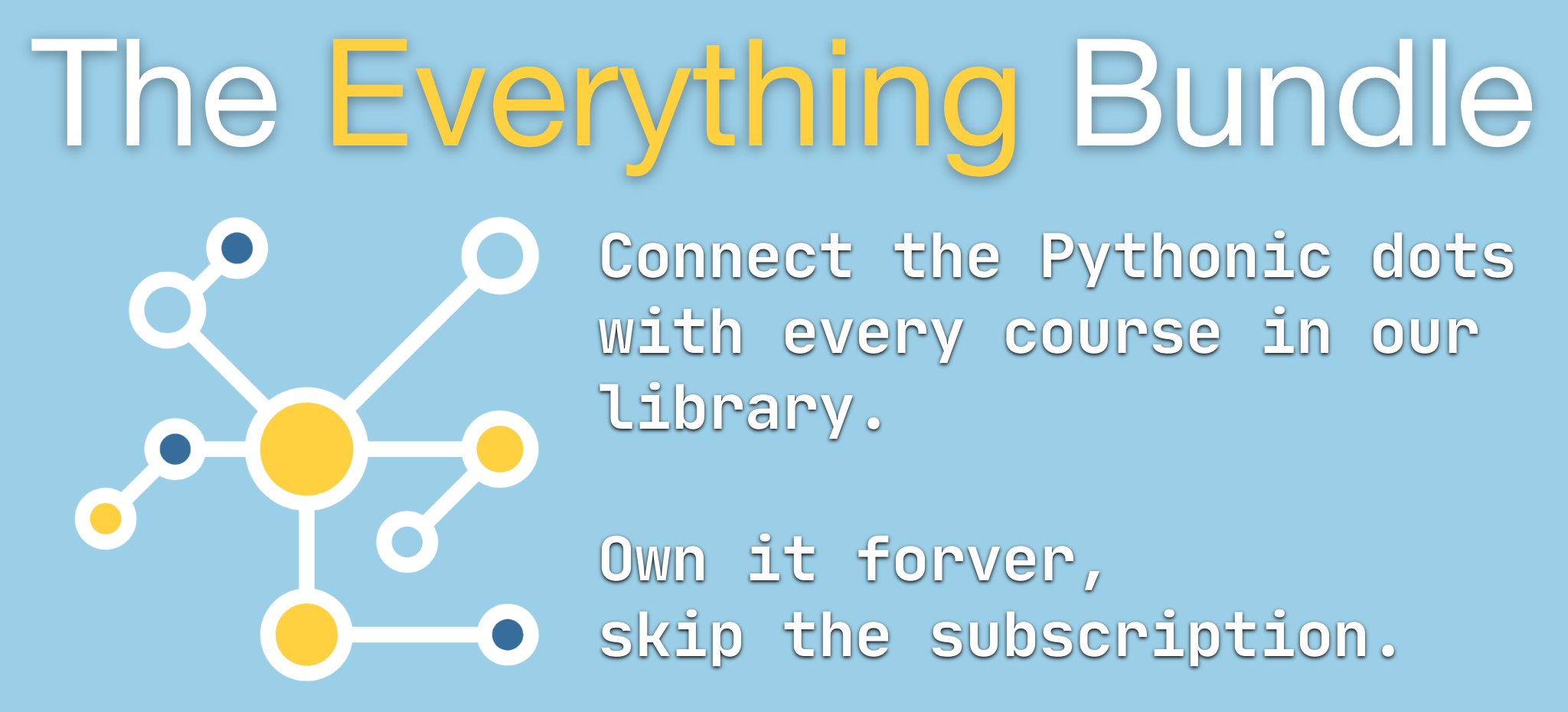 You'll get every course currently published at Talk Python Training, a $1,627 value, for just $249 or less. That's a 85% discount on our courses and $50 off the regular price of our Everything Bundle.
Get the everything bundle special
Our bundles come with the own it forever model. So you pay just once and you'll have all the content current published available to learn from when you need it. You'll even get new courses released up to 2023 Q3.
---
Don't just save, do good
But there is more than just saving money. We are also doing good:
Fight climate change
In 2020, we pledged to go carbon neutral. We want to build on this momentum. For every bundle sold, we will plant 50 trees. That's right. In addition to already being carbon neutral, we will plant 50 trees on your behalf by partnering with the Eden Project 🌲 🌲 🌲 🌲
We very rarely run discounts and sales. If you have been thinking about getting one or more of our courses, you should act now. This offer is good only until Monday, November 28th, 2022. After that, it'll be long gone.
Become better at Python, save some serious cash, and help the environment by growing some trees.
You only have a couple of days. So what are you waiting for ?